I had a dream last night that my family — my mom, my dad, my brother — and I were going on a vacation to Paris.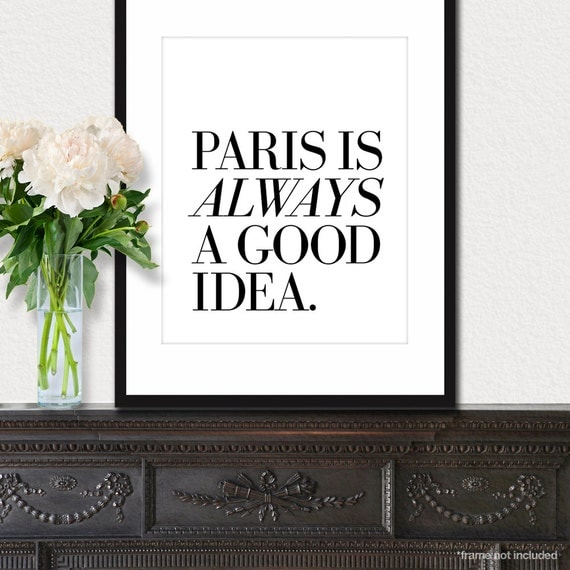 But I guess it was a surprise or something because I didn't have any idea what to pack! I was racing around the room, throwing clothing every which way (I specifically remember one wool skirt being tossed on the bed), deciding that nothing was good enough. The next thing I know, we're there — and no, I don't think I was particularly happy with my outfit — and my parents kept stopping to look at bread. It was very frustrating. I mean, the bread in Paris is great, don't get me wrong, but we were on our way to the Eiffle tower (or something like that)!
It was a pretty silly dream. I woke up totally anxious.
But now I can't stop fantasizing about wandering down the Champs Elysee and what I'll wear while doing it (maybe these supposedly very comfy wedges?).
PS. "Paris is always a good idea" print from here!