So normally I don't post on Saturday because I have things to do and I'm sure you lovely people have things to do besides sit on the internet all day (maybe not, no judgment), but yesterday was a little bit crazy. I always spend Canadian Thanksgiving with Nate's family who live in a mid-sized city outside of Toronto. After my class I had to rush to the bus station to catch a bus out, which conveniently put me right in the middle of rush hour (which should really be called rush-three-hour because that's how long I was on this bus).
But I'm here now and the scones I made were delicious! Plus, Nate's parents have cable, a rare luxury in the life of a poor university student.
In the spirit of thanksgiving, falling leaves and pumpkin pie, here are 5 Fabulous Fall Boots (all of which I would be most thankful to receive!).
1. b.o.c by Born Leighton Boot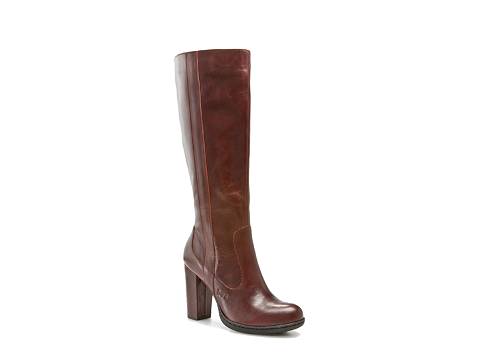 I want these the most, I think they're SO lovely. Ugh I would wear them always.
I actually own a pair of these babies in that green color above and I LOVE them. They are unbeliavably comfortable and great quality for a pretty reasonable price (made in Canada too!). They come in a lovely array of colors and run a bit small (order a size larger), so they aren't great if you have big calves, but I would highly recommend them.
3. Beatrice Riding Boots by Jessica Simpson
Nothing beats a great riding boot.
5. Michael Antonio Solange
I've been thinking about these boots a lot. I think they would be a pretty good alternative to the ones at the top, but is the heel too high? I think the heel might be too high…
Have a lovely weekend! and happy thanksgiving to all :)